Advocacy for those with Developmental Disabilities
Advocacy at ESCA is FREE to everyone with developmental disabilities, thanks to grants, donations, and fundraising. We provide advocacy is for individuals of all ages in Westmoreland County and the Eastern part of Allegheny County.
Advocacy is provided for most areas of your life where you need/want someone to help you through a process, feel rights are being violated, need to find supports and resources, need a support to help you accomplish or connect with something important to you, etc.
Common areas of advocacy for ESCA are: Educational, Employment, situations with Abuse, Neglect, and/or Exploitation, Financial, Housing, Transportation, Transition, if you need help with IDD/A waiver, etc.  Our other programs are also provided as advocacy focused. If you feel you could benefit from an advocate or want to be an advocate, please call us at 724-325-3344 or email escadvocacy@gmail.com.
Programming is open to the public and we welcome and encourage an inclusive environment! 
Person-Centered Planning
Person Centered Plans (PCP) are a way for anyone to look at various aspects of their life together. This can be to set new goals, to realize behaviors that are healthy or unhealthy, or to see where you may need to add some support. This plan looks at areas of your life so you can see the whole picture on paper and choose a path for the future with goals in mind. Please contact us and let us know.
Art from the Heart- Art and Jewelry Classes
Art from the Heart is an inclusive art/craft program.
ESCA and Miss Gabi always have something fun planned.
January through May we have at least one Free Virtual class going on that you can log into from ANYWHERE! Invite all your friends.  All Ages and All abilities welcome.
April and May We hold the Art Exhibit which is an annual event.
June, July, and August are Miss Gabi's summer camps!
September through December, We have at least one Free Virtual class going on that you can log into from ANYWHERE! Invite all your friends.  All Ages and All abilities welcome.
Please watch our calendar or Miss Gabi's website for details on events.
Miss Gabi's Art is Good Inclusive Art Studio is located in Latrobe, PA.
Call Miss Gabi at: 412-260-8261, Please check her studio webpage at https://missgabisartstudio.com/ for more opportunities or her Miss Gabi's Art is Good YouTube Channel https://www.youtube.com/channel/UCtytiTZ_V6MApQuiMVDDA4A
____________________________________________________
Miss LaVerne is our other Art from the Heart Jewelry and metalsmithing Artist!  These classes are once a month, and we are trying to stay with the 2nd Thursday of every month in our office. Miss LaVerne works with many types of jewelry from semi-precious stones, polymer clay, metal clay, and fused and tumbled glass. She also is able to teach metalsmithing to create one-of-a-kind pieces of jewelry for you to enjoy. Please always check our events calendar for details on events.
You can also reach Miss LaVerne on Facebook at 'Autumn Awakening'.
________________________________________________________
See our EVENTS page more programs and activities!
Friendship Group
Friendship Group meets every Monday from 10:30am- 11:15am. This inclusive group meets at the ESCA office where new friendships are fostered and community connections are encouraged.
This is a fun and accepting group as well as a nice way to start your Monday.
Partners of ESCA
ESCA Trailblazers Inclusive Running & Biking Club
Tuesdays: Walk/Run @ 6:30pm During the warmer months (Miracle Field @ Murrysville Community Park).
Saturdays: Walk/Run @ 8:00am
Thursdays: Bike Ride except the 2nd Thursday of the month (Spring through Fall)
Contact: eastsuburbantrailblazers@gmail.com
Also on Facebook and Instagram.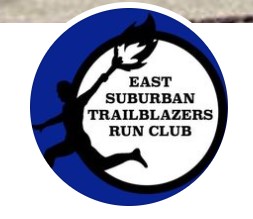 ESCA also holds many events at the Brushes and Beans Cafe here in Murrysville. They are a friendly and welcoming business that is growing fast. It is family owned and they work hard to make sure you have a great time. Stop by for Coffee, pastries, or lunch. They have a great menu. They also have ceramics to paint and art classes. Please check out their facebook page when you search Brushes and Beans Cafe or go to their website https://www.brushesandbeanscafe.com for the most up to date info!