Do something
extraordinary
with East Suburban Citizen Advocacy
We are experiencing a technical issue with our donate button. If it is not working, please follow this link. Click here. Thank you for your support!
Testimonials
I am a direct care support person and I actually enjoy attending the Friendship group with my client each Wednesday.
Over the years ESCA has provided a place for my people to go and socialize and to learn job skills. Everyone there is accepting, kind, and amazing. Words cannot express how important this organization is.
I recommend the friendship group because it helps make friends and helps socialization
I like that they help those with special needs. Everyone has different needs
ESCA provides consistency and compassion, they have been a tremendous help with advocating for consumers who feel they aren't being heard.
Love what you do, how you do it, and why you do it!!!
Educational advocacy is hard to find in western PA. ESCA gives families peace of mind.
I believe the Advocates have changed the lives of those they serve in profound life empowering and possibly lifesaving ways!
Knowing that my clients have a voice in matters that are life changing puts me at ease, as their supports coordinator. Keep up the great work, ESCA!
Between advocating , supporting our community and the with no judgement offered from ESCA problems have been resolved in many matters.
ESCA News
ESCA is proud to announce our partnership with the YMCA of Laurel Highlands to bring you an Inclusive Adult Drumstix class on the 2nd and 4th Fridays of the month […]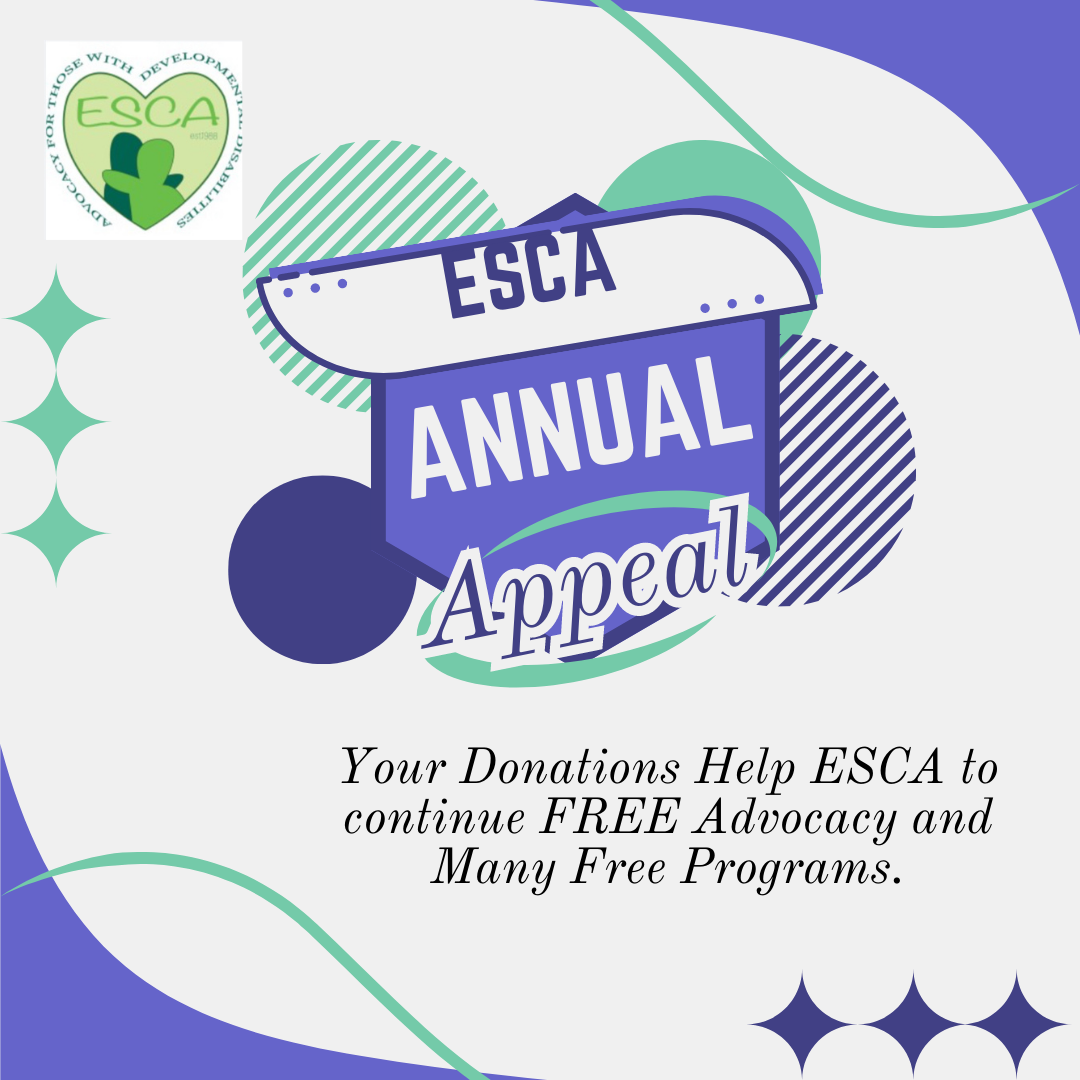 Imagine you are a young man with a disability who lost both of your parents within 6 months of each other and have no other family to help with your […]
Upcoming Events
East Suburban Citizen Advocacy
4559 Old William Penn Highway, Murrysville, PA
At East Suburban Citizen Advocacy, we gather together each Wednesday as an inclusive group where all abilities are welcome. We catch up on how everyone is doing and what is […]
East Suburban Citizen Advocacy
4559 Old William Penn Highway, Murrysville, PA
At East Suburban Citizen Advocacy, we gather together each Wednesday as an inclusive group where all abilities are welcome. We catch up on how everyone is doing and what is […]
YMCA of Laurel Highlands
490 Bessemer Rd, Mount Pleasant, PA
ESCA is proud to announce our partnership with the YMCA of Laurel Highlands to bring you an Inclusive Adult Drumstix class on the 2nd and 4th Fridays of the month […]