Do something
extraordinary
with East Suburban Citizen Advocacy
Hello All Of Our ESCA Supporters!
Donating to ESCA
Donating to ESCA is simple and easy to do! You can donate in many ways too which is explained under the "How can I Help" section. Your donations help us keep Advocacy free for individuals and helps us host many inclusive programs. We appreciate all donations.
We are hiring for a part time Disability Advocate up to 20 hours a week. Experience with developmental disabilities is required, knowledge of the school IEP system and of the Office of Developmental Program's (ODP) waiver system are strongly preferred. Time is flexible but is not always structured. Evenings and weekends are needed for events, fundraisers, or meetings at times. Knowledge of Microsoft office, Google apps, and Zoom is preferred. Must have clearances and at least 18 years of age. Serious inquiries only. Please contact escadvocacy@gmail.com for questions or to schedule an interview. Application can be found at: Click here for application link
LET'S MEET OUR ARTIST OF THE MONTH!
Collaboration with Miss Gabi's Art is Good Studio
Miss Gabi's art studio is an amazing place to create! Her vision for her Inclusive "Art is Good" Studio facilitates classes and workshops that are conducted in an inclusive, creative, and encouraging environment where everyone is able to share and express themselves freely.
East Suburban Citizen Advocacy sponsors some classes at Miss Gabi's Art is Good Studio. ESCA envisions "a community in which all people are appreciated and accepted without question and dignity and equality are unconditionally enjoyed." With the Art is Good Studio, this vision is demonstrated through the teaching of art. We come together as one to create many beautiful works of art. Thank you to Miss Gabi and Miss Alexis for all of the wonderful classes you provide, the outcomes are truly amazing!
Art has a positive impact our daily life, increases self esteem, confidence, and enhances the quality of life. We love creating with Miss Gabi!
Register
ESCA News
If you are new to the Individual Education Plan system, this video will help to give you some good advice on starting an IEP. If you would like help or advice from an advocate in the Westmoreland County area of PA please contact us.
Upcoming Events
At East Suburban Citizen Advocacy, we get together each Monday to discuss our weekends, things going on in our lives, or wherever the topic takes us. It is FREE and […]
FREE Thursday classes start January 20th through Feb 24th We are trying something new with Miss Gabi! Coloring Club! Color together and socialize together virtually! Time to unwind, relax, and create with Miss Gabi […]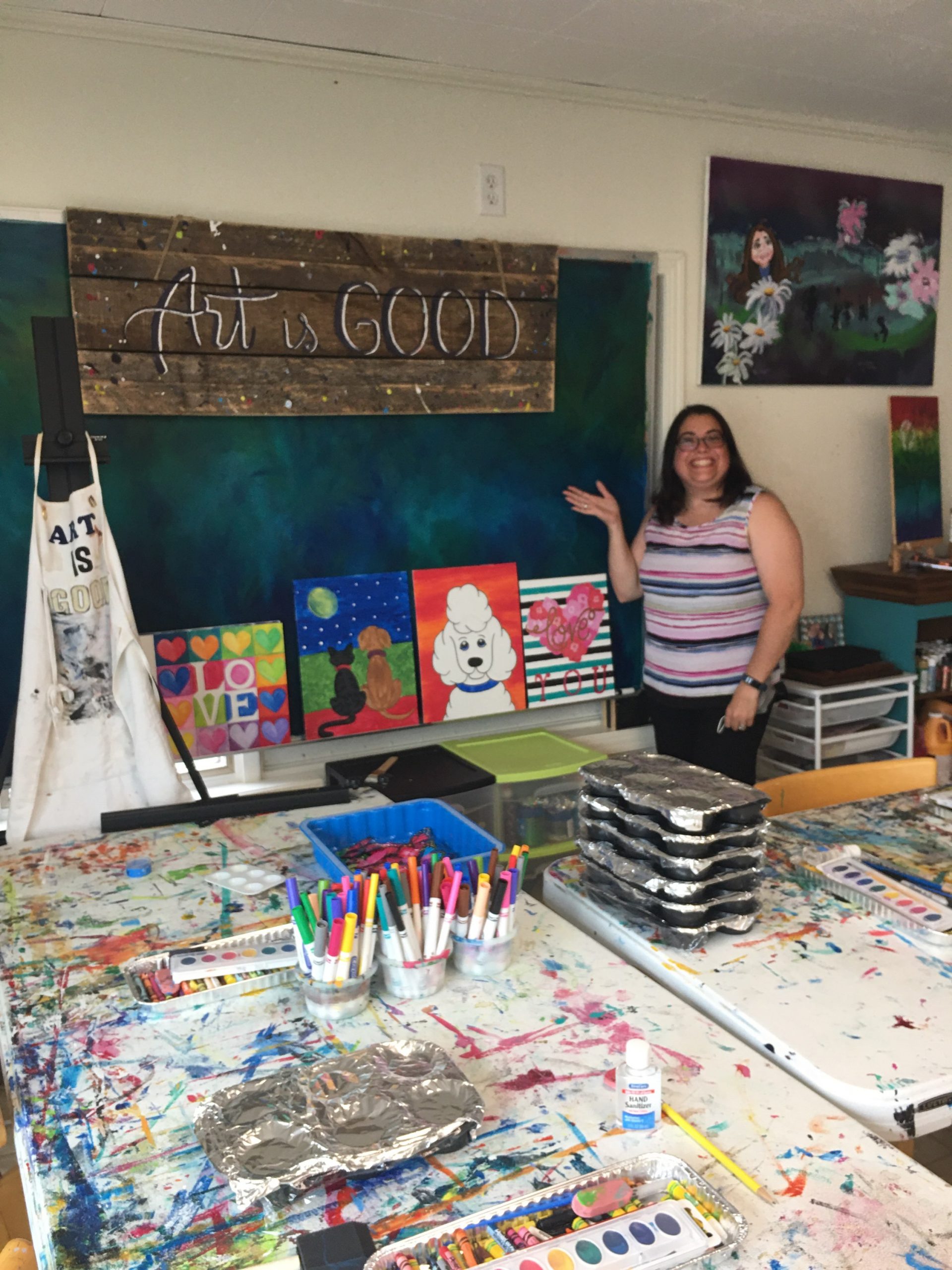 Our famous Wednesday Classes are moving to Saturday mornings from 11:00am-12:00pm! Connect to us through the zoom link: https://us02web.zoom.us/j/84015322552?pwd=ZVAwdmJEUDV4U1gzVEZTc3B5N0JuZz09 ART IS GOOD!! Meet Miss Gabi online to unwind, de-stress, and […]