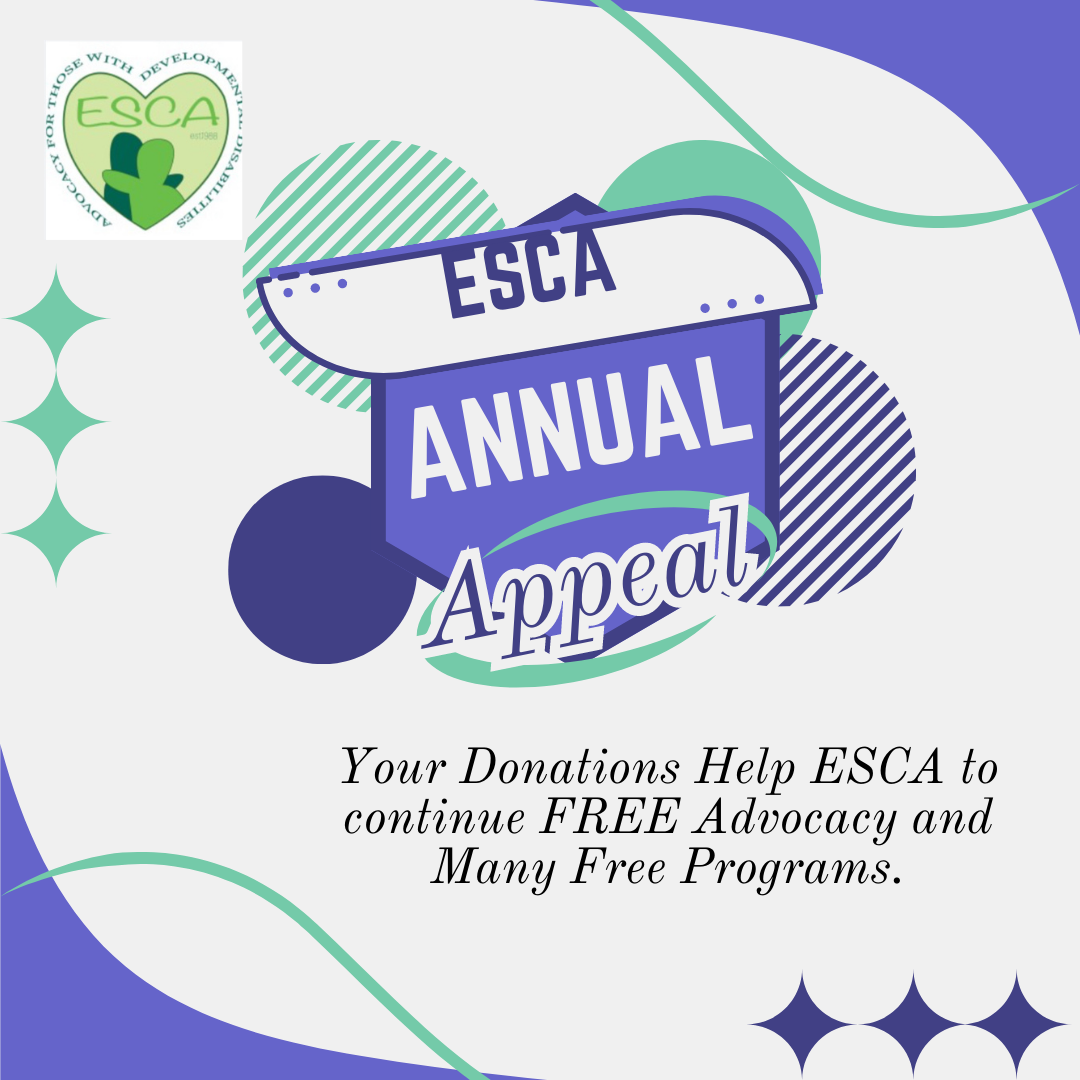 ESCA Annual Appeal
Imagine you are a young man with a disability who lost both of your parents within 6 months of each other and have no other family to help with your care. Or you are a parent of a child who receives special education services, and you are overwhelmed with the complexities of how the system works. Perhaps your 2-year-old son just received an autism diagnosis and you are scared and confused.
These are some of the calls we receive at East Suburban Citizen Advocacy. We want to ensure that our mission "To provide advocacy and build inclusive opportunities for individuals with developmental disabilities" can continue as we support our most vulnerable during these challenging times.
We are asking for your support so that we can continue to provide the advocacy and support FREE of charge to those who need a voice. Last year we were able to reach out to many individuals who needed assistance. It is through the generosity of individuals like you that we can continue to be an integral part of the disability community.
Thank you in advance for your contribution.