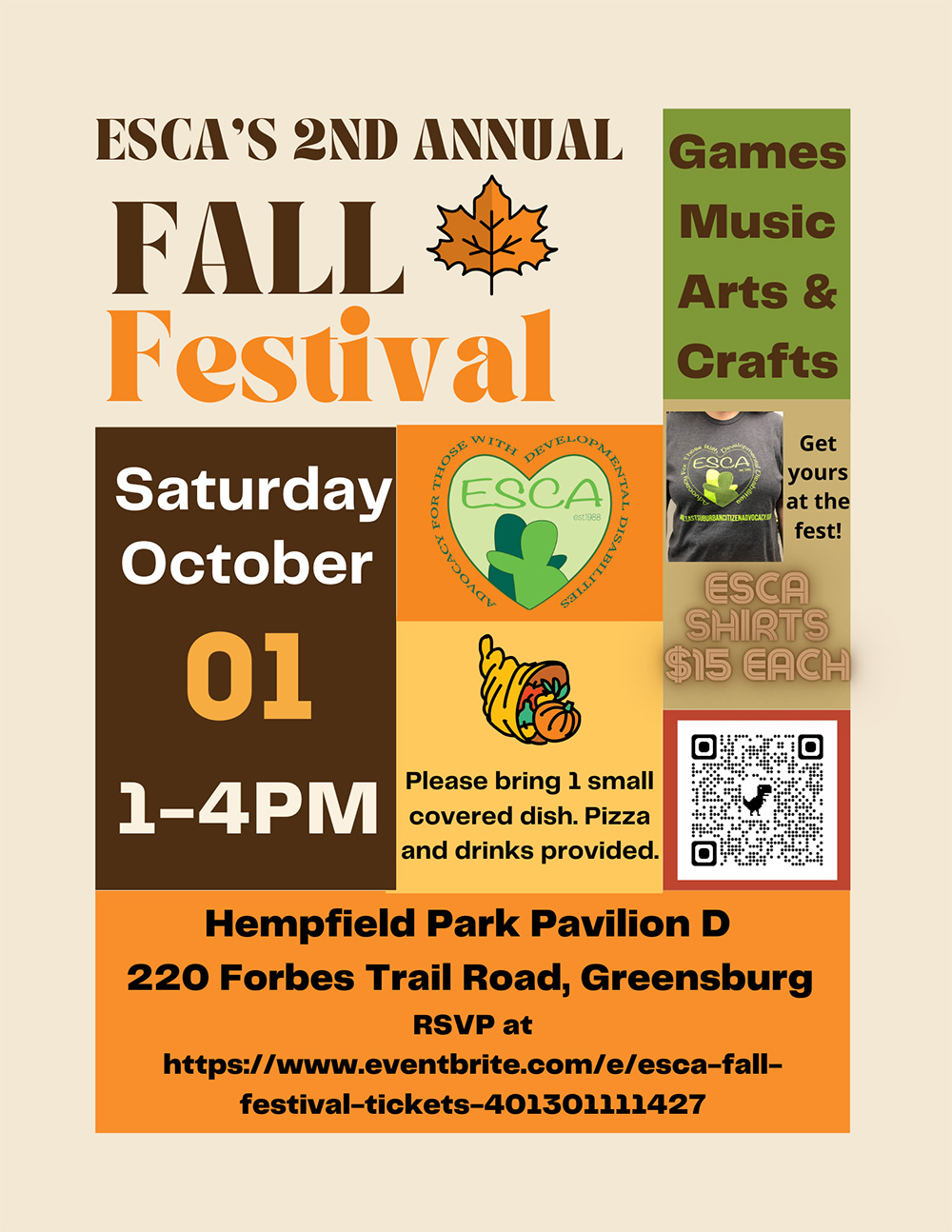 ESCA is holding our 2nd annual Fall Festival on Saturday, October 1st! We will provide FREE pizza, yard games, craft/art activities. We are selling ESCA T-shirts with our new logo on for a $15.00 donation. We do ask that you bring a small side dish, dessert, or appetizer with you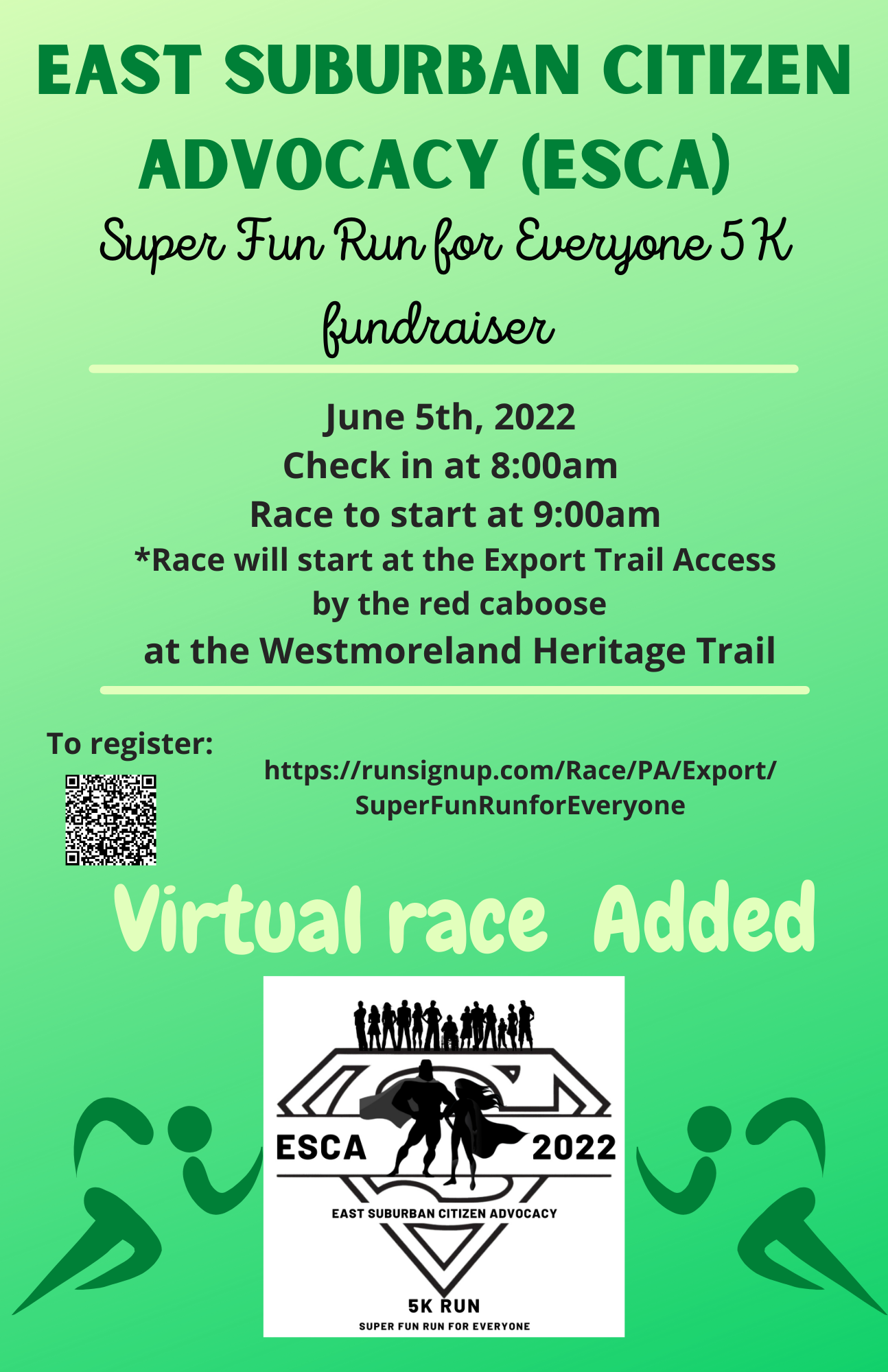 20 days left until the event! Please register now to secure your giveaways. Come out to our #SuperFunRunForEveryone2022 and enjoy great company, share your superpowers, bring a group, make new friends, […]
This concert is dear to our hearts as Adam was a great person that has left us too early. ESCA will receive a portion of the profits which will be […]
Franklin Regional School District April 5 at 1:20 PM (Post taken from Franklin Regional Facebook page) Thanks to the design efforts of Franklin Regional Junior, Emily Rose, East Suburban Citizen Advocacy will unveil a […]
By PATRICK VARINE When Mark and Amanda Clemente opened Brushes & Beans in Murrysville, they wanted to have a business that was part of the community. Hosting art classes and […]
We have started an email *News Flash* to keep everyone informed about what is going on at ESCA. If you would like to be added to this News Flash Email please send an email to escadvocacy@gmail.com and let us know.
A Big Thank you to Kaylee Brown for helping organize this event! Jewelry made in our inclusive jewelry making group will be sold at the school during these two days to raise money for our crisis fund.
Registration starts the 1st week of April. If you want to be a sponsor, please contact us at www.eascadvocacy@gmail.com or donate on the website.
Together, Blackburn Center and East Suburban Citizen Advocacy have partnered with the help of Evolve Coaching to create the first of a series of short videos to support people who […]